Now I have played on multiple servers with thedaniebot and I realize she has some reasons for ban and some not. At least she deserves a temporary ban for this. I'll explain the situation. She has filled my house with leaves ONCE before and she has done once again. Filling my house with leaves was something I can put up with once or twice. thedaniebot has filled or at least "blocked" most of accessibility to rooms which makes feel irritated and annoyed.
thedaniebot has received one past warning to not do it again. However, despite that warning she has filled one of my farming bases with leaves.
Photographic evidence: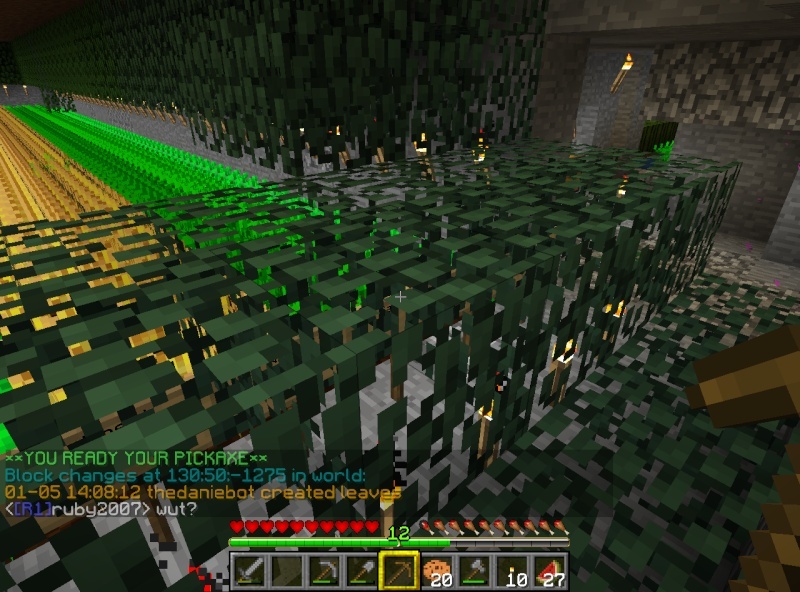 Partial evidence of what she has done.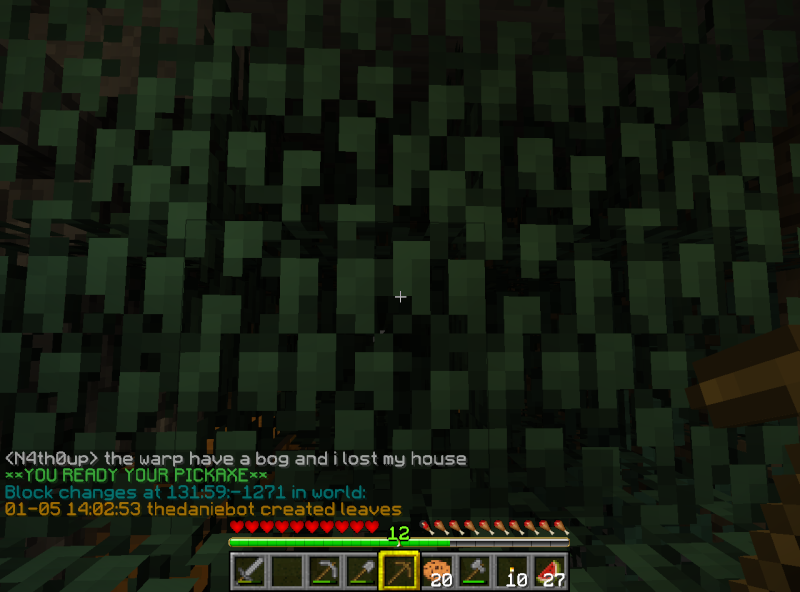 When I first logged and initially found it.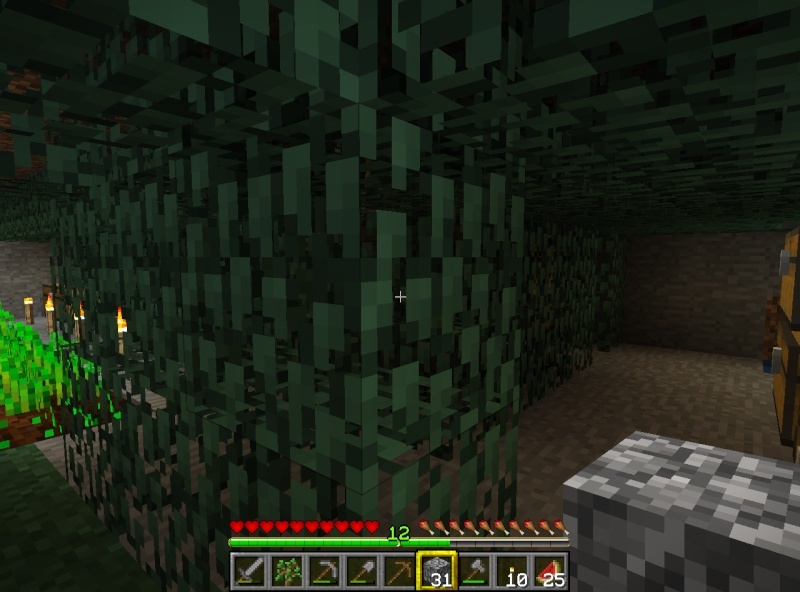 After clearing away some leaves to access the rest of my farming base.
Perthcraftian





Posts

: 108


Reputation

: 7


Join date

: 2012-12-19


Age

: 18


Location

: Washington



Okay yeah.
At the time of placing the leaves, I had forgotten about the first warning.
I should've remembered, but I didn't.
Sincerest apologies.
Temp-ban if it seems necessary.
Perthcraftian





Posts

: 29


Reputation

: 0


Join date

: 2013-01-05


Age

: 19


Location

: Seattle



We will give you one more warning, Make sure that next time, before you do it, the owner of the place would be fine with it xD haha
Admin





Posts

: 275


Reputation

: 118


Join date

: 2012-12-14


Age

: 22



I'll be sure not to do anything again now that I know how boring being banned is #_#
Perthcraftian





Posts

: 29


Reputation

: 0


Join date

: 2013-01-05


Age

: 19


Location

: Seattle



---
Permissions in this forum:
You
cannot
reply to topics in this forum