PEXRank:
http://dev.bukkit.org/server-mods/pexrank/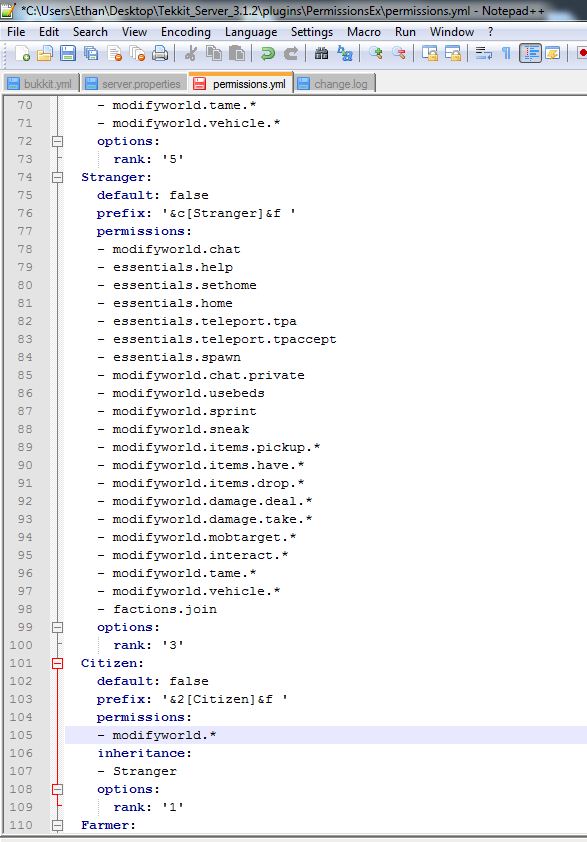 Description:
This plugin is designed for server admins who are tired of typing in long commands just to rank a player! Now all that they have to do is a simple easy to use /rank <name> <group>.
Features:
A simple, easy to use command to rank players!
Support for customized broadcast messages!
Support for customized messages to user on rank changes and to the ranker!
Supports color codes by prefixing with either & or $!
Support for ranking offline players!
Support for short names! No Longer do you have to type the full name as it will go through and find the appropriate person! (Online Only) (Possible to change ranks through permission.yml)
Logging support for changes to ranks!
Commands:
/rank <name> <group> Aliases: [pexrank, rank, setrank, prank]
- Set the rank of a user with a simple, easy to use command!
/pexrankreload Aliases: [reloadpexrank]
- Reloads the configuration for PEXRank without reloading the entire server!
Last edited by Gizmo_ on Fri Jan 04, 2013 10:48 pm; edited 2 times in total (Reason for editing : Rankmeup is removed since bugs and reports.)
Hey, looking at this, I need to change to PEX which seems like a bit of work and may cause some problems. I'll look deeper into it later as it's 1am.
Remind me xD
Thanks for the suggestion.
Admin





Posts

: 275


Reputation

: 118


Join date

: 2012-12-14


Age

: 22



Ah no problem, happy to help!
I'll also remind you the next time I see ya. If you need help to code the ranks or what-not feel free to ask.

-Ethan
Looking back at how buggy Rankmeup is at the moment I suggest other self ranking plug-ins.
---
Permissions in this forum:
You
cannot
reply to topics in this forum